Garden saunas & nature pool
Sea-like pleasure for nature lovers
The Steirerhof is the first hotel in Central Europe, which has its own "natural pool" with 200 sqm for nude swimmers and 2 garden saunas (70°C and 90°C) with panoramic views of the Steirerhof garden world.

The main difference to the classic swimming pond is that the natural pool - entirely made of local fir wood and without nails - does not require a green zone. The wood construction does not only has a static function, but also serves as mechanical protection for the underlying EPDM film. The built-in hydrobalance filter system is based on the principle of mechanical-biological water purification: Pre-filtering is carried out through the lateral layers of dolomite gravel. The purification process itself is initiated by microorganisms settling on the surface of the filter substrate. Very important is the four meter deep water area, whose lower water temperature creates optimal conditions for the biological processes.
No chemistry is necessary! You feel like you are swimming in a lake!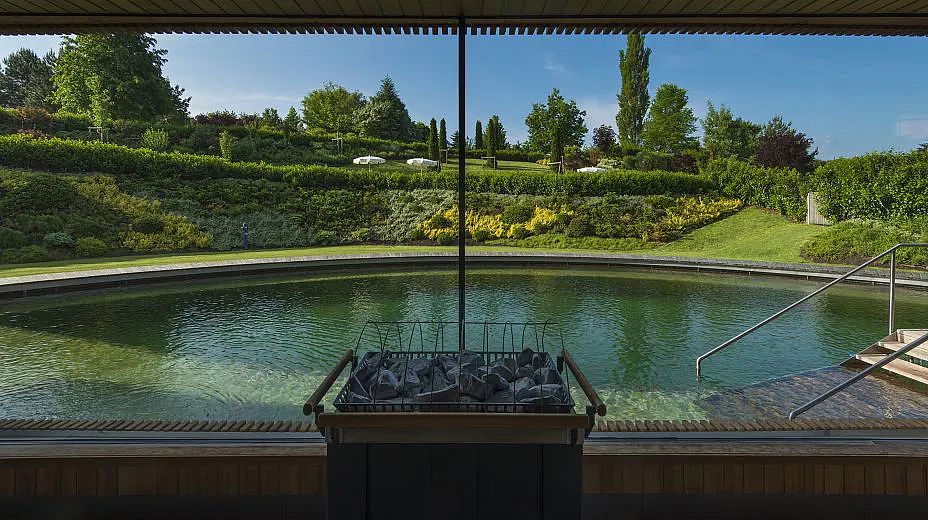 You may also be interested in: